Morenci, MI Bowling
Mor-N-C Lanes
Mor-N-C Lanes is a bowling alley serving the Morenci, MI area. We have men and women's leagues, a pro-shop, and for those who want to relax, a lounge serving alcohol and appetizers.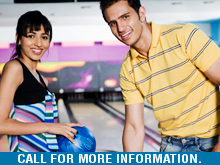 Learn More About Mor-N-C Lanes:
Bowling
Bumper Bowling
Pro-shop
Lounge – beer and liquor
Appetizers

We are available for company and birthday parties.
Contact Mor-N-C Lanes today at 517-458-2260 for all of your Morenci, MI bowling needs.
Methods of Payment: